When it comes to permits for electrical upgrades, any electrician in Calgary knows it's necessary to get when they're working on electrical work. The same applies to those with basic knowledge of electrical wiring – a permit is a must.
For those planning to upgrade their electrical panel, check the cost of a permit before you start getting the paperwork ready for a permit.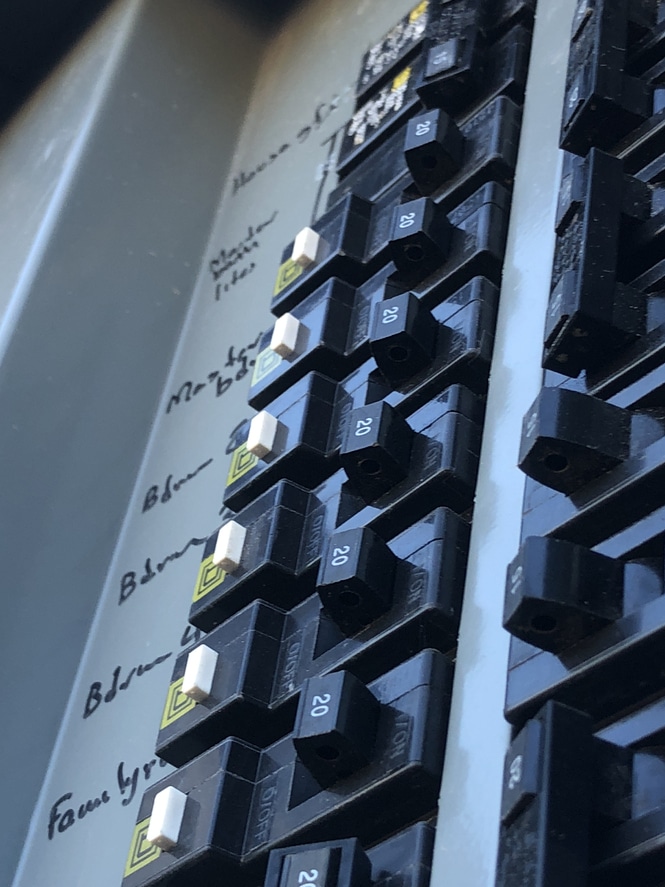 Why Upgrade an Electrical Panel?
A common reason people end up having to upgrade their electrical panel is that it's too old. Compared to modern homes, older homes' electrical panels are susceptible to causing various electrical issues that can inconvenience homeowners.
For example, if you're using more appliances that demand more power, you can often expect your circuit to break. In addition, it can get spooky when you notice your lamps and other overhead lighting are flickering. They're all clear indicators that there are issues with the electrical panel, and it can't meet your daily electrical demands.
Once you upgrade your electrical panel, you can start having a sufficient supply of clean electricity whenever you need it. Plus, by upgrading, you protect your electronics from damage and potential electrical fire hazards.
Why is a Permit Needed?
According to the City of Calgary, a permit is needed whenever you install, alter, or modify any main electrical service. In this case, the electrical panel counts as such, and you will need to apply for a permit.
The importance of gaining a permit can't be understated enough. An electrical permit upholds safety code standards, so no electrical fires can potentially happen, and ensure everything is in working order.
Plus, with it being a requirement from the City of Calgary itself, you can bet that failure to get a permit has consequences. Namely, you would get fined and need to call in a professional at your own expense.
How Much Would it Cost?
​If you're planning to upgrade your electrical panel, you need to specifically get a homeowner electrical permit. After all, you don't want to pay for a plumbing permit accidentally!
You can expect to pay $116.50 when you apply for a homeowner electrical permit. However, the initial cost of a homeowner permit is technically $112. This detail might seem strange at first glance, but it has a good reason. The reason why it's a bit higher in price is that it accounts for the 4% cut from Safety Codes Council Fee, which is approximately $4.50.
Colz Electric is the master electrician that you can trust. Our team of highly trained Calgary electricians has all the hands-on skills and experience required to handle all types of residential and commercial jobs. With 24-hour service, we are ready to come out to your home or business for Calgary electrical services or urgent after-hours electrical needs. Our professional results, client trust, and superb value showcase our commitment to providing our customers with 100% satisfaction. Speak to one of our Calgary electricians at 403-770-3030.