Are you a homeowner in need of electrical services? Whether it's a minor repair or a major electrical project, finding the best electrician in Calgary is essential to ensure the safety and functionality of your home's electrical system. With so many options available, it can be challenging to choose the right electrician for your needs. Check out these comprehensive tips to help you find the best electrician in Calgary, ensuring peace of mind and a job well done.
Tip #1: Start with Recommendations
One of the most reliable ways to find a trustworthy electrician in Calgary is to ask for recommendations from friends, family, or neighbours. They can provide valuable insights into their experiences with local electricians, helping you identify professionals with a proven track record of delivering quality services. Personal recommendations often lead to successful collaborations, as they are based on real-life experiences.
Tip #2: Check Licensing & Certification of an Electrician in Calgary
Before hiring any electrician in Calgary, it's crucial to verify their licensing and certification. Ensure that the electrician holds a valid electrical contractor's license, which indicates they have met the necessary training and experience requirements. Certified electricians are more likely to provide safe and reliable electrical services, which is paramount for the safety of your home and family.
Tip #3: Look For Insurance & Bonding
A reputable electrician should carry both liability insurance and bonding. These protections ensure that you won't be held financially responsible in case of accidents or damages during the electrical work. Always request proof of insurance and bonding before allowing any electrician to start work on your property.
Tip #4: Experience Matters
When it comes to electrical work, experience is key. Look for electricians with a solid history of working in Calgary or the surrounding areas. Experienced electricians are more likely to have encountered various electrical issues and are better equipped to handle complex tasks effectively.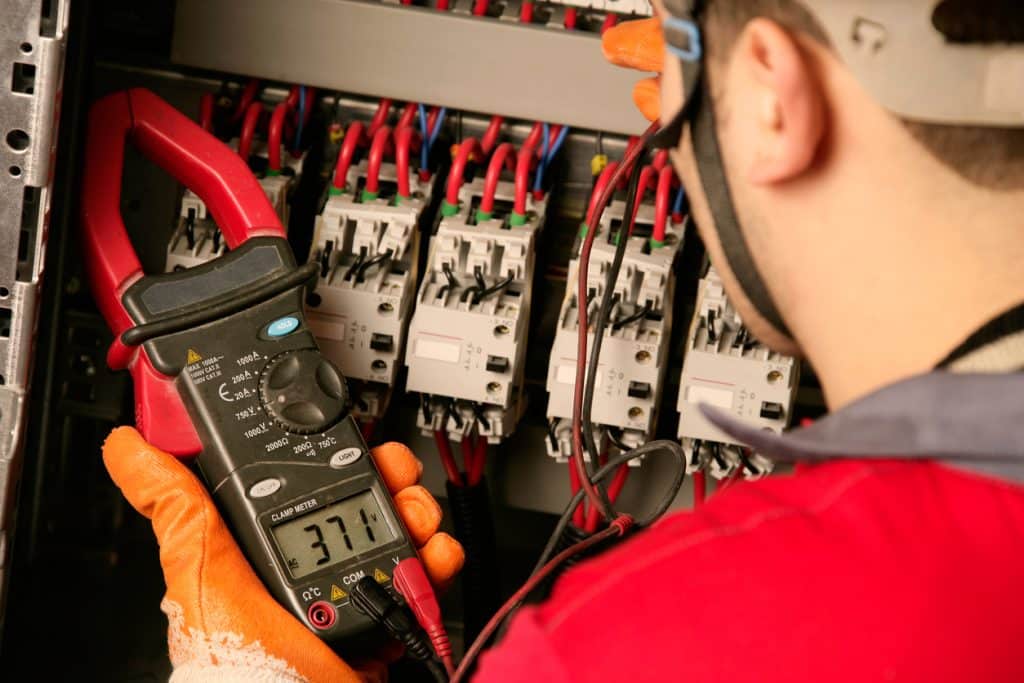 Tip #5: Ask an Electrician in Calgary for References
Don't hesitate to ask potential electricians for references from their past clients. Contact these references to inquire about their experiences and the quality of work performed. A reputable electrician should be willing to provide references, and their feedback will provide you with valuable insights into the electrician's reliability and professionalism.
Tip #6. Online Reviews & Ratings of an Electrician in Calgary
In today's digital age, you can find information about electricians in Calgary through online reviews and ratings. Websites like Google, Yelp, and the Better Business Bureau can provide you with customer feedback and ratings for various electricians in the area. Be sure to read these reviews to get a sense of the electrician's reputation and the quality of their services.
Tip #7: Get Multiple Quotes 
To ensure you're getting a fair price for your electrical project, it's a good practice to obtain multiple quotes from different electricians. It not only helps you compare prices but also gives you a chance to meet potential contractors and discuss your project in detail. Remember that the lowest quote may not always be the best choice, as quality and experience should also factor into your decision.
Tip #8. Electrician in Calgary with Good Communication & More
Pay attention to the electrician's communication and professionalism when contacting them. Are they responsive to your inquiries? Do they arrive on time for appointments? Clear and open communication is essential for a successful working relationship and a well-executed electrical project.
Tip #9: Check for a Specialized Electrician in Calgary 
Different electricians may specialize in various areas of electrical work. Some may excel in residential projects, while others have expertise in commercial or industrial electrical work. Make sure the electrician you choose has experience in the specific type of electrical project you need, whether wiring a new home, installing lighting fixtures, or upgrading your electrical panel.
Tip #10: Inquire About Guarantees & Warranties
Reputable electricians often provide guarantees or warranties for their work. Ask potential electricians about their warranty policies and what they cover. A solid warranty can give you peace of mind, knowing that the electrician stands behind their work and is committed to customer satisfaction.
Don't Short Circuit When Seeking an Electrician in Calgary
Finding the best electrician in Calgary for your home's electrical needs requires careful consideration and research. Following these tips, you can confidently select a qualified and trustworthy electrician who will provide safe, reliable, and professional electrical services. Remember that investing in the right electrician can ultimately save you time, money, and potential headaches. Your home's electrical system deserves nothing less than the best, and with the right electrician by your side, you can ensure your electrical needs are met with excellence.
Colz Electric is the master electrician that you can trust. Our team of highly trained Calgary electricians has all the hands-on skills and experience required to handle all types of residential and commercial jobs. With 24-hour service, we are ready to come out to your home, or business for Calgary electrical services, or urgent after-hours electrical needs. Our professional results, as well as trust and value, is how we can provide our customers with 100% satisfaction. Speak to one of our Calgary electricians at 403-770-3030.