Notice that your lights are flickering, your panel is struggling, or your electricity isn't operating as it should be? Don't know why it's happening? Let's drop a little spoiler for you: it might be the cold weather…
Can the cold weather cause electrical problems?
In the short answer, yes, extremely cold weather can instigate plenty of electrical problems for homeowners and businesses.
There is no need to panic. In fact, during the winter months, such is the commonality of electrical problems, most people assume that it's the cold weather.
However, in many situations, these problems are not due to the cold but other issues. They are merely exacerbated during the cold, as it triggers them.
Let's take a look at the common electrical problems that can happen during winter and how you prepare your home for it.
Electrical Repairs For Your Cold-Infused Problems
Tripping Circuit Breakers & Power Outages
The cold weather can wreak havoc on your electrical panel, particularly with the overuse of energy through heaters and general electrical use. Therefore, the large emphasis on these kinds of devices will put your system on edge. In turn, this results in breaker trips and flickering lights.
How to get around this problem? Electric panel upgrades or installing a home generator can prove beneficial, safeguarding your home against any tripped breakers. You should also schedule electrical maintenance to ensure your system is ready for the winter.
(Learn the Cost to Upgrading Electrical Panels here)
Out of Date Equipment
Old and heavily used equipment can be problematic for your electrical system. Everything from space heaters to electric blankets can put too much pressure on your system, resulting in it crashing later on. This is due to most of these older items being incompatible with modern homes.
As a precaution, you should remove all old, used equipment from your home (anything more than five years) and get your system checked regularly to avoid an electrical fire.
Static Electricity
A charge imbalance in dry materials (such as wires) can result in static electricity, ultimately making it dangerous in certain conditions.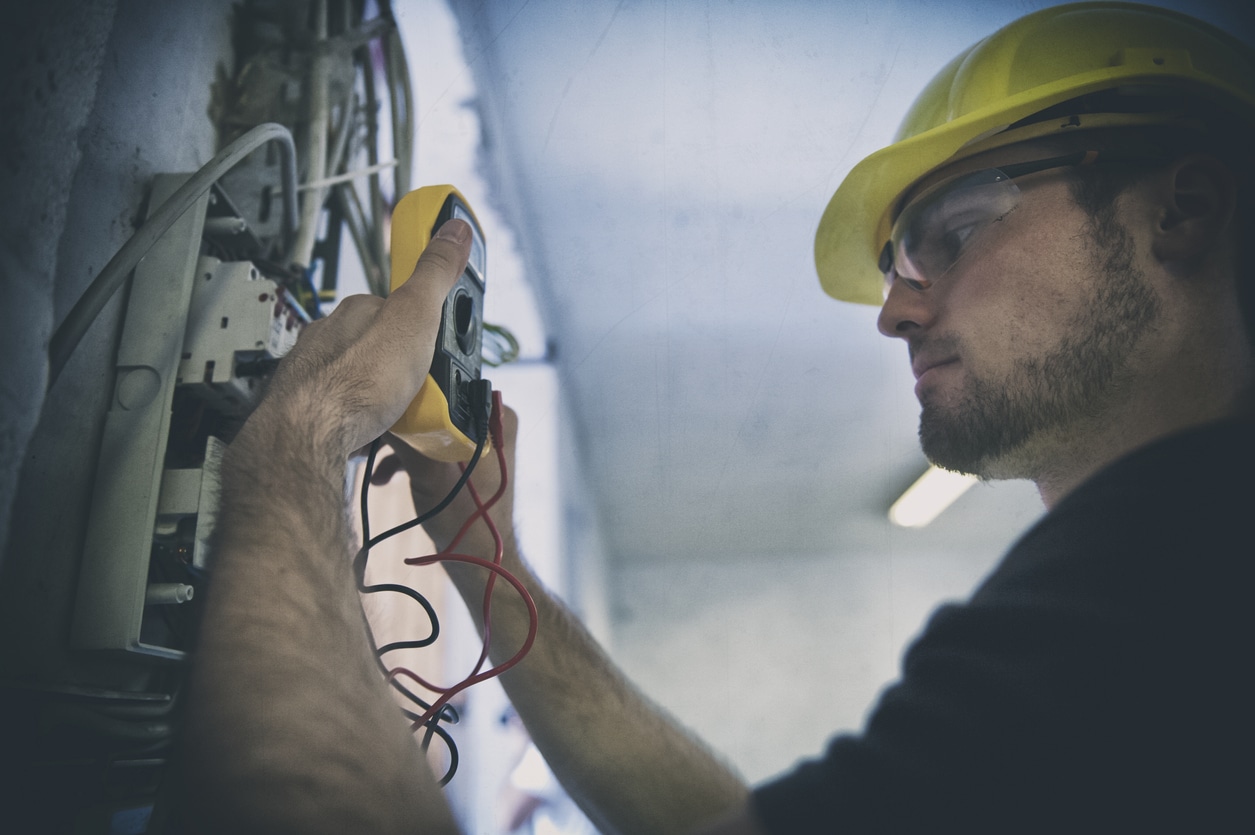 If you suspect a damaged or unmonitored electrical current or flammable substance near your system, either buy a humidifier to prevent it or get professional electric repairs in Calgary to prevent fires.
(Want to know "How to Prevent Snow & Ice Buildup on Your Home"? Read this!)
Frayed Wires
Frayed wires can be problematic any time of year but become noticeable during the wintertime. Harsh elements such as snow and ice can do major damage to wiring if it isn't properly maintained.
If they are left too long unnoticed, they risk catching fire, putting your home and lives at risk. Therefore, it is important to ensure that all wires are clean with no opening, and most importantly, are in perfect working condition.
Hire A Calgary Electrician To Prepare Yourself
The best way to prepare your electrical systems for winter is simple: hire a qualified Calgary electrician. Only with an expert pair of eyes to evaluate your systems can you determine whether or not you need extensive repairs or minor adjustments. They'll also prevent potential problems occurring in the winter if these safeguards are put in place.
Maintain and enjoy a comfortable home throughout the winter season by taking proactive measures with a professional.
Colz Electric is the master electrician that you can trust. Our team of highly trained Calgary electricians has all the hands-on skills and experience required to handle all types of residential and commercial jobs. With 24-hour service, we are ready to come out to your home or business for Calgary electrical services or urgent after-hours electrical needs. Our professional results, client trust and superb value showcase our commitment to providing our customers with 100% satisfaction. Speak to one of our Calgary electricians at 403-770-3030.