Do you want to enjoy the luxuries of a home theatre? Do you want to enjoy the complete cinema experience in your home with the sound and the visuals? If so, you need a Calgary AV company.
With the rise of audio and visual entertainment systems, homeowners are turning towards professionals to help them with their personal systems. This is why AV technicians are hot commodities right now.
What do they do? What skills do they need? We break down everything you need to know about AV tech in this guide.

. 
Guide To AV Companies in Calgary

. 
What is AV Tech?
In basic terms, AV means "audio visual technology". It refers to systems where audio and visual systems work hand in hand, such as projectors and surround sound.

. 
What Is an AV Technician?
An AV technician is a professional who operates, maintains, troubleshoots and installs audio and visual technology. Their role is to manage the system and ensure the links between each multiple hardware and software works in tandem.
Systems can include projectors, theatres, TV, sound systems, databases, computing equipment, and other internet-based hardware.

.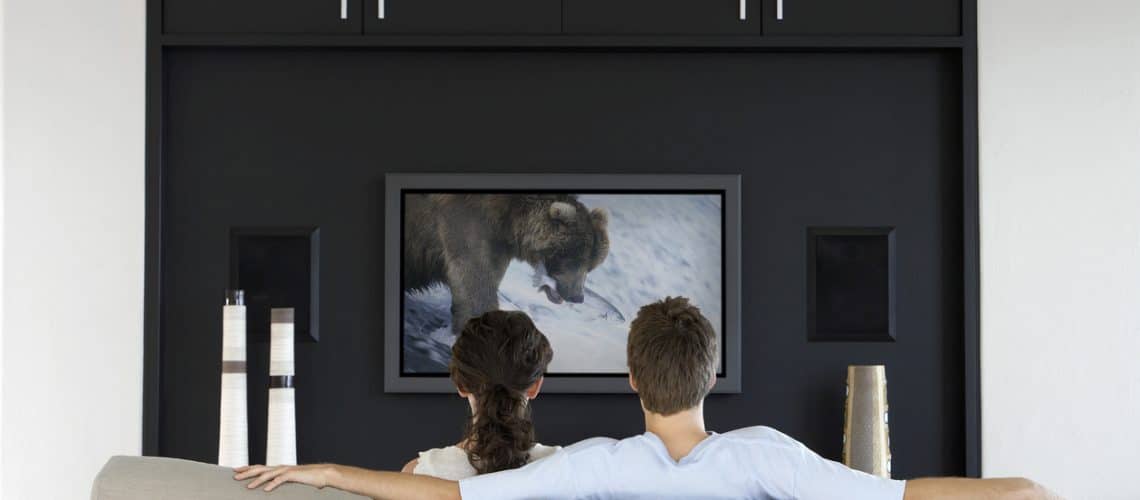 Although they are considered IT professionals, they're in fact more in line with Calgary electricians, as they deal with the connection of wires, power sources and so forth.

. 
What does an AV Technician Do?
These professionals have a variety of job functions. Their responsibilities can include, but are not limited to:
Installing and connecting audio and video systems
Managing and troubleshooting AV equipment
Providing solutions for client requests, such as connecting TV conference rooms to follow one monitor
Guaranteeing that the quality of the sound and images of the technology is of a high-standard
AV techs can assist homeowners and businesses that require assistance with their systems.

. 
What Skills Do They Need?
Primarily, Calgary AV companies employ people that have an in-depth knowledge of electrical systems and the various components of AV systems for each different system. They should also have an understanding of data cabling and internet connectivity, as well as a good eye for image and sound quality.

. 
Hire A Calgary AV Company When You're Ready

. 
Any issues arise from your AV systems, and you can't handle yourself, it's best to contact a professional Calgary AV technician. They will be able to provide you with the solutions to ensure that your AV system is operating as expected.

. 
Colz Electric is the master electrician that you can trust. Our team of highly trained Calgary electricians has all the hands-on skills and experience required to handle all types of residential and commercial jobs. With 24-hour service, we are ready to come out to your home or business for Calgary electrical services or urgent after-hours electrical needs. Our professional results, client trust and superb value showcase our commitment to providing our customers with 100% satisfaction. Speak to one of our Calgary electricians at 403-770-3030.