Top Residential
Electrician in Calgary
Your home should have the perfect balance of ambience, featuring both bright lights and warmer areas. As Calgary's most trusted residential electricians, Colz Electric can bring your home to life with our residential electrical services. We can ensure your electrical systems are fully operational while creating an atmosphere that reflects the comfort of your home.
AC wasn't working. Colz Electric diagnosed the problem and repaired it efficiently and effectually. They came back multiple times as required, and after hours, time to ensure the problem was fixed. Thanks again!
I recently hired Chris to wire in my garage heater. I found Chris to be very knowledgeable and was great about answering any questions that I had. He did a very clean and professional installation. After the job was complete there was an issue with the breaker that was totally unrelated with the job, Chris looked at it and found the breaker was no good and swapped it out with a spare breaker that was in the panel. He did this without any extra charge, because of this extra effort I will be hiring Chris again when it comes time to update my panel. I will also have no issue referring Chris to anyone requiring Electrical work. Thanks Chris, Great job.
Chris came to my home 3 times during my Reno. Put in new wiring for new appliances including an OTR microwave and updated plugins. Returned after I had decided to move a wall and therefore was required to move some wiring which ran thru the ceiling, he did this with the minimum of repair required to the ceiling. He is quick to do the work, very professional and informative and will certainly be using him again in the near future for more projects.
I own an older home that has needed some TLC and have not had the best experience with electricians doing the work properly and efficiently. I contacted Chris with an issue that I was having with an exterior GFCI plug. He was able to come the next day and had it working in less than an hour. He was quick, thorough and very patient with my outdated wiring. I honestly wouldn't hesitate to recommend him to anyone.
Chris responded promptly to my phone message and conducted the work in a timely manner and in a very pleasant way. I will certainly call him for any future work.
Chris came in to ground my gas line. I found his service to exceed expectations, as he not only did what I asked, but he also cleaned up a few areas of my electrical system which I was not expecting. I will definitely be calling Colz Electric for my future electrician needs.
Chris was extremely knowlegable and honest in installing a new chandelier and pot lights in various rooms of our house. He did a very efficient job in good time. He is very aprouchable and friendly and we would definetly recommend his services.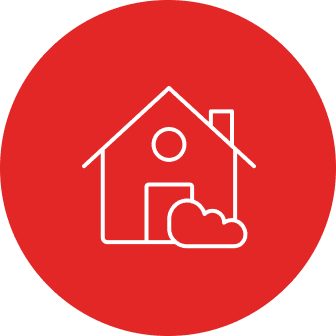 Residential Electricians Specializing in Renovations & Restorations
Our residential electrical contractors are highly trained in electrical installations and repairs for all sized renovation and restoration projects. From the initial design stage to considering lighting temperatures, we excel at conducting electrical renovation work and electrical repairs in Calgary, bringing both quality and experience to your project. 
Residential Electricians Specializing in Specialty Wiring
Frequently Asked Questions
Have Questions? We Are Here to Help!
For more information on our services or your electrical system, feel free to contact our team.